About your Clackamas Bankruptcy Attorney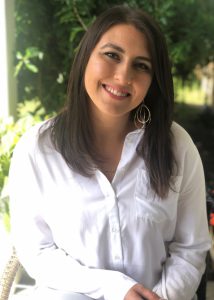 Bio and Introduction:
Making the decision to file for bankruptcy is likely one of the scariest and hardest decisions that you will make during your lifetime. While I wish we did not have to meet under these circumstances, I hope that I can help you through this journey. My goal is to be a knowledgeable and friendly face to help you through the bankruptcy process.
My bankruptcy and consumer related experience began when I represented the "bad guys" and worked as a Creditor's attorney after graduating from law school. During that time, I learned a lot, but have since "switched sides". I now represent consumers, the average person like you and me. I help consumers in Chapter 7 and Chapter 13 bankruptcy cases, as well as with lawsuits against creditors, debt relief, and credit repair.
While I can help individuals across the state, I have located my practice in Clackamas off I-205 near Clackamas Town Center. I believe this location will be convenient to all clients; including those who live in not only Clackamas and Happy Valley, but also Sandy, Gresham, Troutdale, and Portland.
My secondary office is located in Seaside, Oregon. I did not like that people along the coast had to drive to Portland for access to competent bankruptcy representation. If you are located near Clatsop County, let me know and we can arrange to meet during one of my office days at the coast.
When we meet you will find that you are treated with dignity, compassion and respect. You will also meet a lawyer with unique experience and insight, having been both a Creditor's Attorney and a Debtor's Attorney.
Education and Volunteer Experience:
– University of Portland: Bachelor's Degree in Political Science and Philosophy, Dean's List, Graduated 2009
– Willamette University College of Law: Law Degree and Certificate in Alternative Dispute Resolution, Member of the Willamette Law Review, Cum Laude Honors, Graduated 2012
-Volunteer at the Small Business Legal Aid Clinic and Bankruptcy Legal Aid Clinic
 
People always ask me when I knew that I wanted to be a lawyer. That's an easy question to answer. I've always wanted to be a lawyer. When I was a young girl I'd play with Barbie dolls with my cousins and my friends. My Barbie was always a lawyer who drove the pink Corvette. Fast forward to today; I don't drive a pink Corvette, but I made good on my goal to become a lawyer. I'm here to do "good" in the world and to help people like you.