About your Clackamas Bankruptcy Attorney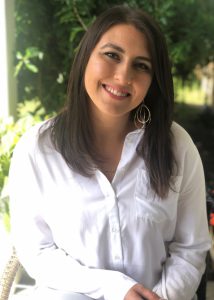 Hello! Thank you for your vote of confidence in me by visiting my site. As a small business owner myself, I am excited to help other small businesses in my community with your business needs. Call me so I can help you get your business started or improve your existing business. I have helped local businesses with their state and city registrations, conduct industry specific licensing research, and draft client services contracts, business formation documents, and contractor agreements. Do you need an attorney to review your lease, or vendor contracts? I can help you with that. I come from a family of small business owners and I understand the need to have an experienced yet affordable attorney who can help you with your legal needs.
I also have several years experience working in the consumer world, where I first worked as a Creditor's attorney. Since then, I have "switched sides" and have represented consumers, the average person like you and me, in cases against creditors and in Chapter 7 and Chapter 13 Bankruptcy cases. While I have helped individuals across the state, I have located my practice in Clackamas off I-205 near Clackamas Town Center, as I believe this location will be convenient to all clients; including those who live in not only Clackamas and Happy Valley, but also Sandy, Gresham, Troutdale, and Portland, to name a few cities. With experience as both a Creditor's Attorney and now a Debtor's Attorney, I believe that I offer an insight and perspective that makes me unique as a Consumer and Bankruptcy Attorney and that will benefit you as you proceed with your bankruptcy filing.
I am a native to the Pacific Northwest and am committing my career to the people who share this great state with me. I spent five years in the Seattle area as a young child, and then moved to the Portland Metropolitan Area where I have lived ever since. I attended University of Portland where I studied Political Science and Philosophy and graduated in 2009. I attended law school at Willamette University College of Law, where I earned a certificate in Alternative Dispute Resolution, served as a member of the Willamette Law Review, and graduated cum laude in 2012. After graduating law school I found my way into helping businesses by serving as a volunteer attorney with the Lewis & Clark Small Business Legal Aid Clinic and working in-house for national corporations where I was involved in day to day business operations of the companies, which included legal and regulatory compliance, licensing research, licensing applications, and also included company growth and expansion. I am confident that this experience will benefit my clients as they work to grow their own businesses.
When I'm not working you can bet that I'm with my family and close friends, in a yoga class or out in the Columbia River Gorge hiking one of the beautiful trails.
People always ask me when I knew that I wanted to be a lawyer. That's an easy question to answer. I've always wanted to be a lawyer. When I was a young girl I'd play with Barbie dolls with my cousins and my friends. My Barbie was always a lawyer who drove the pink Corvette. Fast forward to today; I don't drive a pink Corvette, but I made good on my goal to become a lawyer. I'm here to do "good" in the world and to help people like you.